http://www.irishexaminer.com/ireland/kilkenny-hurlers-saddle-up-for-cycle-for-syria-360113.html
Here's a report written by our past pupil Kelly O'Brien who writes for the Irish Examiner about the Cycle to Syria launch on 17th October.
Monday, October 19, 2015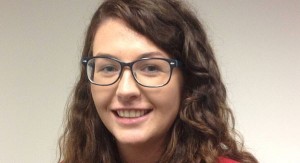 By Kelly O'Brien
Reporter
Kilkenny hurlers faced a challenge of a different kind at the weekend as they embarked on a metaphorical cycle to Syria – showing their solidarity with the thousands of refugees making their way to our shores.
All-Ireland champions Colin Fennelly, Michael Fennelly and Joey Holden saddled up their spinners on Saturday morning, launching a charity initiative at their former secondary school.
Over the coming weeks, Scoil Aireagail in Ballyhale will play host to hundreds of former pupils who will take part in Cycle for Syria: From Ballyhale to Damascus.
Pupils and teachers at the school, together with members of the local community, aim to cycle a combined total of 5,300km – the distance between Ballyhale, Co Kilkenny and Damascus in Syria.
Sponsored participants hope to rack up €1 for every kilometre cycled, aiming for a grand total of €5,300 which the school will then donate to Trocaire.
The idea first came about when English teacher Joe Foster held a brainstorming session with a group of Transition Year students.
"One of the pupils suggested we cycle to Syria. At first I thought it was a crazy idea, but then they explained it further and I realised they meant metaphorically, as a show of solidarity. I thought it was great," said Mr Foster.
"So we looked into it a bit more and decided we would just go for it. Our Physical Eduction teacher, Mick McGrath, sourced the bikes from Halford's and then a few of our past pupils came on board, including Joey, Colin and Michael who are all on the Kilkenny senior hurling team. So that was a huge boost."
Mr Foster said the three were delighted to come on board, and have been hugely supportive.
"They're great lads altogether. They're national icons now of course, but they don't let it go to their heads, they never have. They said just give us a time and a place and we'll be there, no hesitation at all," he said.
"And that's what this is all about. Our school is like a little community, but it includes past pupils as well as current ones. Everybody gets involved, everybody just wants to help out. It's great."
For more information, or to donate, go to https://campaign.justgiving.com/charity/trocaire/cycle-to-syria/.